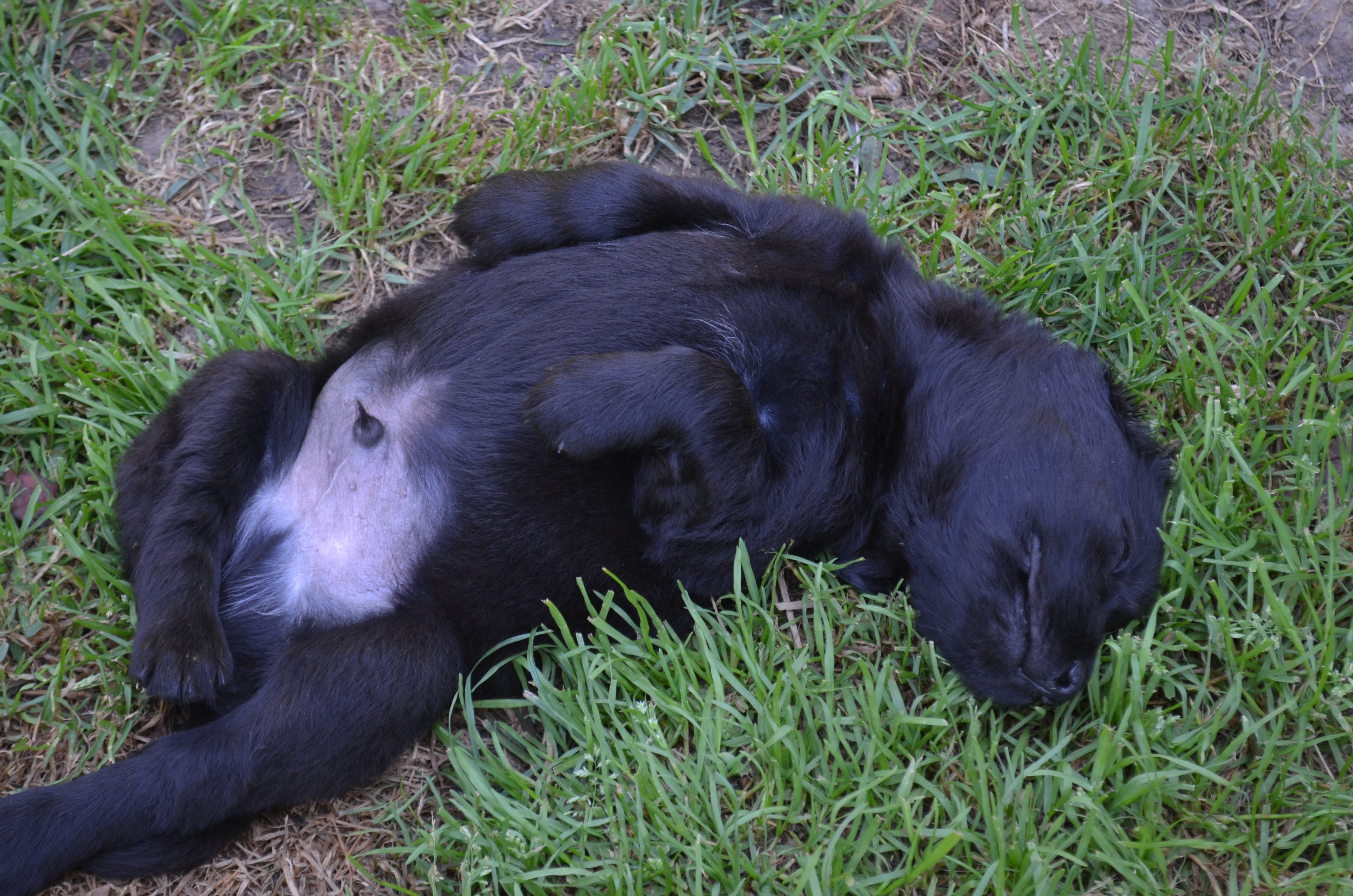 Happy 5 weeks, Funstuff L-Litter!
Jippiie! We're spending our days in the big puppy run in the garden now! Everybody's doing fine and we try to give them new experiences every day. As it's really hot outside, we have installed a water sprinkling tool that lasted exactly for 2 days before it … "died". The new pool will hopefully last longer. All of our 10 puppies have got their little nasty teeth now and are using them. They are already trained to come on the whistle when I am feeding them and it starts to work nicely. Eating manners have improved a lot and it's great fun to play with them now.
Have a look at the gallery where I tried to catch some of the best moments. The weight table was updated too and shows that everybody is gaining weight nicely.
There are still puppies available, so if you are interested please contact Claudia Berchtold. All information about the combination can be found at the L-Litter site.