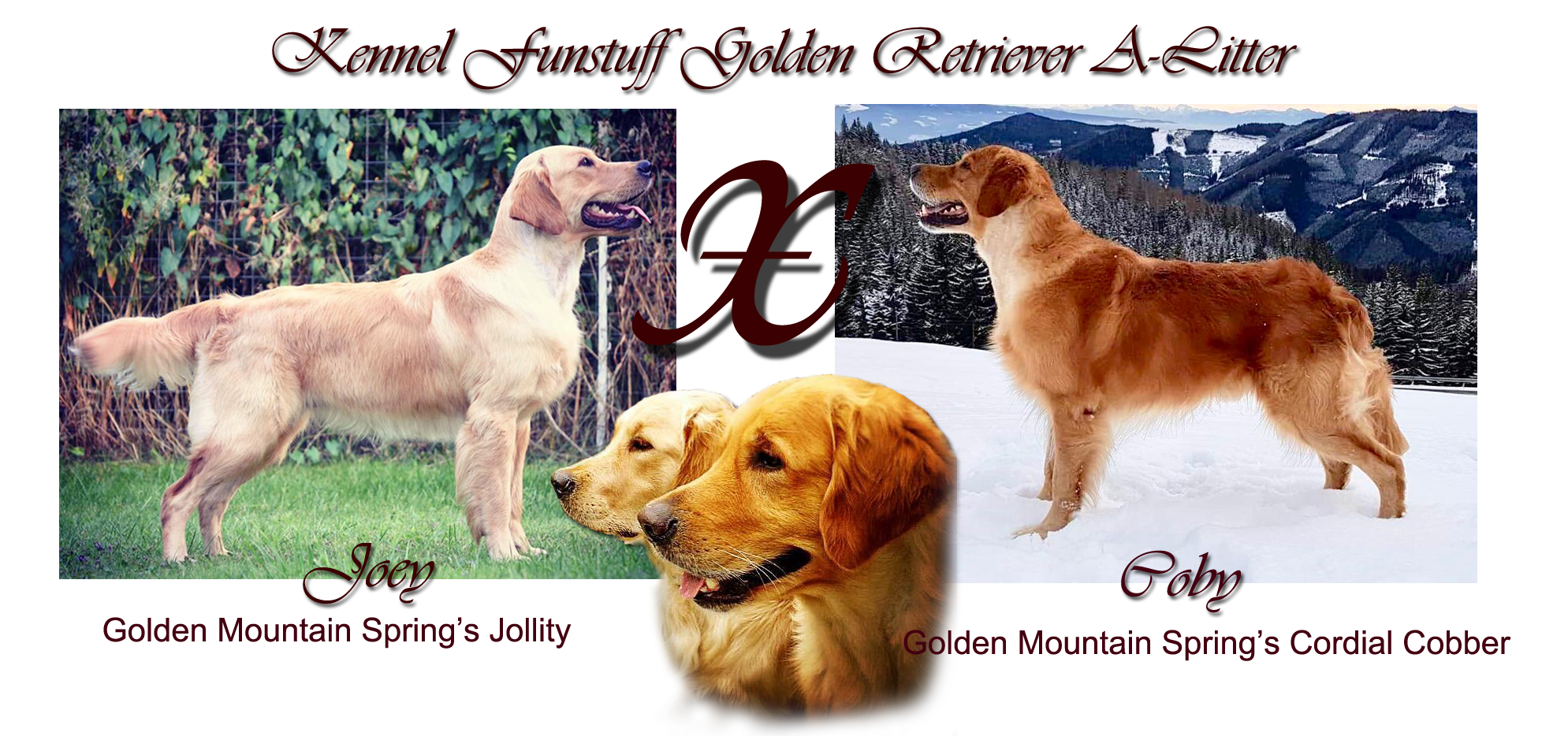 First Golden Retriever Litter in Funstuff Kennel
Exciting times ahead! The first Funstuff Golden Retriever Litter (Funstuff Goldens A-litter) is planned to be born and raised at Christophers place in Gurten, Upper Austria near Ried im Innkreis in spring 2019.
Well, Funstuff has always been known as a kennel for Flat Coated Retrievers and I could not imagine another Golden Retriever combination than the planned one to fit better to our kennel name. We are thankful and proud that Christopher, whose help, friendship and advice has been and still is very precious to us is now not only our best friend but now also breeding the first Golden Retriever litter under our kennel name.
May Funstuff remain as much fun-stuff as it was and much more!
Please klick here to find all informations about our planned Funstuff Goldens A-Litter!